On our first exploration of Fez's medieval medina, my children were quiet and unsure as they walked thru this walled metropolis, with its tunnel-like, tangled lanes. The sky became powder blue, and the African sun pounded like a drum. As we walked into the shadows, thru the meals souk, kittens darted round our feet, searching out scraps. Live chickens awaited their fate in cages—eleven-year-old Jack's hand located mine, retaining it tight.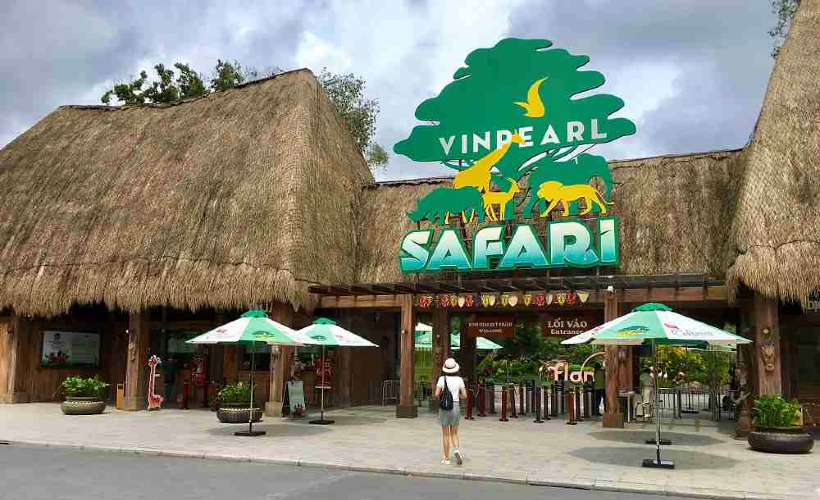 I'd long wanted to bring my youngsters to Morocco to see the chameleons, the donkeys, the snake charmers, and twinkling souks.
I had backpacked via Morocco as a pupil. I had upped the ante by starting in Fez, which I remembered as complicated and frenetic, complete of overladen donkeys powering via slender lanes. It's no longer the natural choice for families with kids traveling to Morocco: Marrakech or the beach towns could feel more. But now and again, taking a perfect choice isn't as rewarding.
Fez
Fez is awash with shade and records CREDIT: GETTY.
Plus, this is the instant to go to Fez: its medina is being restored to its former splendor, and Air Arabia's domestic Fez-Marrakech flights, which started out closing 12 months, make the metropolis more extraordinary available than ever before (the Fez-Marrakech by way of the train is eight hours).
I desired to reveal Jack and his siblings Gabriel (13) and Valentina (five), an exclusive global, one greater old-fashioned than they might discover in Marrakech. As we sat on the three.5 hours flight from London to Fez, I questioned: might they find it irresistible as plenty as I did?
I'd opted to journey independently so that we had the freedom to explore as we selected. Still, our lodges have been so beneficial with reserving courses, guides, and tickets, that everything turned remarkably easy.
Fez
Fez isn't the natural desire for households traveling with kids. CREDIT: GETTY.
At Palais Amani, our Fez hotel, the large front door opened onto a small chamber, hiding the tree-shaded courtyard past so that it felt like a secret garden. All-day sparrows fluttered and dipped into the important fountain. Children are detail-orientated: it became the mini white gowns, the homemade lemonade (this, Jack rated one of the highlights of Morocco), and the luxurious breakfasts served in engraved copperware that signaled to them that we had been experiencing lifestyles in a new realm of homemade elegant.
The motel organized a manual, Rachid Mritakh, who took us to Fez's maximum famous sight, the tanneries, in which animal skins are unfolded out like a giant's box of watercolors. The coats are wiped clean in quicklime and cow urine, then dipped in herbal dyes: poppy, indigo, or henna. The tanner's paintings are leg-deep within the pits. Noses wrinkled at the stench of curing skins, and the children relished their "Moroccan air freshener", a lavish sprig of mint. "How tons do they earn a day?" requested Jack, nodding closer to a shopkeeper who stood in opposition to a kaleidoscopic wall of leather-based slippers. Rachid answered, eyes sidelong, "They earn utilizing the piece."
After shopping for elements from the souks, with a visit to a Harry Potteresque store packed with snake skins and spices, we found out to make chook tagine and Moroccan salads on Palais Amani's roof terrace. A cookery path is regarded as an ideal way to entertain our motley mix of a long time, as we're all partial to concoctions in the kitchen. Although you can take cookery publications in Marrakech and Essaouira, Fez is less international, and it's far less complicated to immerse your family in Moroccan culture. The Fez Cookery School became appealingly comfortable and intimate. After buying into the food market, we headed to the rooftop, wherein we found a fully ready teaching kitchen with perspectives of past Fez's metropolis partitions.
The rooftop space of Palais Amani
The rooftop area of Palais Amani
While Gabriel had started the morning asking, "Do I should cook dinner?" even he couldn't assist, however, be charmed by chef Zakia and her assistant, Mehdi, and turned into quickly cutting an onion, carrying a fez. When he reduced his finger, Mehdi changed into equipped with first-resource and reassurance, saying encouragingly, "All the excellent chefs have had accidents." Just as our teachers took the youngsters seriously, so, too, did the youngsters boost their very own culinary recreation: vegetable-phone Jack tasted our tomato and aubergine dish and mentioned it "smashing".
His favorite recipe becomes the simplest (and, admittedly, vegetable-loose): slices of orange, soaked in orange-blossom water and dusted with cinnamon and sugar. "Heavenly," he stated. As we sprinkled spices, the decision to pray drifted over the metropolis. Later, we feasted proudly on the result of our labor within the sun-dappled, courtyard-eating place.
In the nighttime, we ate at Café Clock, a higgledy-piggledy courtyard-centered restaurant, ostensibly a short stroll thru the head-spinning medina (we opted for a taxi there, and some boys helped us find the manner returned for some unfastened exchange). Gabriel tucked into a camel burger, and tune drifted up from a live band drumming and singing on the floor stage. We were up on the best terrace, with swallows swooping and stately storks gliding as the sky deepened into apricot. To our marvel, our 5-12 months-antique daughter commenced to bop, twirling and jumping, and Jack was given up too, answering the decision of a very great beat to their typical YouTube and Disney soundtracks.
A young female petting a chook in at Palais Amani in Fez
'Travel with children may be a magic key to the entire warm temperature of neighborhood hospitality' CREDIT: ABIGAIL BLASI
As we left, a lady from the house around the corner was known as to us in French, "Wait!" I glanced via her open window, within the fridge pale mild, wherein I saw more ladies reclining, in floor-period patterned robes, towards patterned-tiled partitions. It appeared like a portray. I lifted Valentina to wave. The lady called once more, "Wait!" and fumbled on the door. Opening it, she presented the children, my husband, and myself with trays of homemade biscuits. Travel with youngsters can be a magic key to the overall warmth of nearby hospitality: I felt an easy reference to neighborhood human beings that become missing after I traveled here before.
Only an hour's flight away, Marrakech changed into a one-of-a-kind beast to Fez, if from the same solid, buzzier, and much less traditional, however with the equal air of mystery and magic. Here, our base became the welcoming Riad Farnatchi, a stylish medina mansion, wherein our suite had stained glass, low tables, a sunken bathtub, and a solar terrace. The riad's courtyard swimming pool turned into ideal for clean overheated kids, even as the glorious spa, with steam hammam, turned into a dream for unknotting weary mother and father. We all adored the meals: bird pastilla (with almonds wrapped in filo pastry) and fall-aside tender pork and lamb tagines.
We headed into Jemaa el-Fnaa inside the night, the palpitating heart of the city: a massive square stuffed to the brim with mayhem, along with musicians, henna tattooists, medication guys proffering ostrich eggs, snake charmers, forlorn monkeys in hats, and clouds of steam from the busy food stalls. Jack learned to tie a turban, Touareg-fashion, and we sold a midnight-blue scarf to turn him into a pint-sized Lawrence of Arabia. We all welcomed the tranquillity of a visit to Yves Saint Laurent's former garden, the Jardin Majorelle, with its hidden corners, ultramarine pots, and flame-orange goldfish flickering inside the pond's inky darkish.
Jardin Majorelle
Jardin Majorelle CREDIT: FOTOLIA
The next stop on our week-long journey became Essaouira, 130 miles south, and this Atlantic-facing city is a distinct international again. Its call method "little photo" in Arabic, and its medina is painted a nautical blue and white, ringed through a high-quality sandcastle-golden wall. Where Fez gives time to tour, and Marrakech is an engaging, head-spinning tumult, laid-returned Essaouira is where the tempo slows to an amble. Charges begin lower: we had a happy bargain over a leather bag and an object Valentina reverently referred to as "the Golden". This cushion cowl is regarded suspiciously as if it has been made in India. The children, too shy to enroll in the haggling, accompanied the to-and-fro like a game of tennis. Jack whispered, "Do you even need to haggle in McDonald's here?"
We stayed outdoors in the metropolis, around 15 mins' force away in Le Jardin des Douars, an idyll within the parched geographical region. Bougainvillea poured over terracotta rooftops in femme-fatale pinks and reds in its gardens, and succulents and cacti spiked patterns against soft ferns. Water lilies floated on ponds wherein turtles glided and frogs ribbited; close by, tortoises scuttled across the paths. Then there have been the iridescent bottle-green waters of the family pool (there's a separate infinity pool for the kid-free, so you don't sense splashes annoy everyone). It changed into a tricky commercial enterprise to get the youngsters to head everywhere else.
We sooner or later managed to take the eldest two for a surf lesson at Ocean Vagabond on Essaouira's lengthy, windswept seaside, which is top surfing and kite-browsing turf (not so much swimming, because it's too windy). The silky sand, edged through the rollicking white-crowned sea, had parades of camels lumbering up and down and ponies cooling down inside the surf, equipped for rides alongside the sands.
A browsing lesson in Essaouira
Kids will love a surfing lesson in Essaouira CREDIT: ABIGAIL BLASI.
The enthusiastic trainer sooner or later controlled to teach each boy to stand up on the board and go with the flow in over the waves, to their apparent satisfaction. We celebrated at Ocean Vagabond's solar-dappled seashore café, a laidback paradise, with skewers and salads served inside the shade of argan bushes. Gabriel, the teenager, announced with what appeared to be a good whiff of enthusiasm: "I'd like to come back to Morocco." We'd included so many floors in a week. However, it had felt remarkably convenient, with the wealthy intensity tempered by the tranquillity of gardens and courtyards. I could retake the youngsters to Morocco: to Essaouira for the breeze, surf, and tortoises, to Marrakech for the kid-pleasant craziness, and to Fez to be catapulted back in time.